We want to give you a short insight into the release plan for update 1.1.3 and the next major update to version 1.2!


Roadmap to 1.1.3

As per our current plan, the next update to version 1.1.3 is planned for mid of December 2021 just before Christmas.
The following features are currently planned for this update:

- Configurable Ratingchecks, which allow customized ratings (e.g. CRI, TRI, ...) and configuration whether they are relevant for bookings or not

- Overview of license situation for all users (a list showing which ratings are to expire, which need a check, which are missing etc.)

- Defect management for aircraft (users can enter defects that were found for an aircraft, administrator can manage these)

We are also planning to finally add the yearly subscription for the business plan for the invoicing module, as well as the SEPA payment option.

And several fixes and improvements, we are not yet able to mention ;-)
There might be surprises!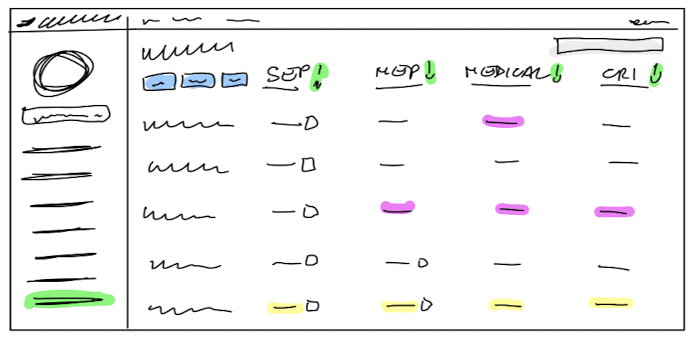 Outlook to version 1.2

For the next major update to version 1.2 we are planning to introduce two major modules:

Analytics

We already announced this one. While we wanted to release it in 2021 already, we got stuck with other things and needed to postpone this module a bit. Currently we are planning to release it at the end of Q1/2022.

- Dashboard on operations of aircraft & pilots for administrators

- Statistics on reservations, logbook time, aircraft in air time, hours by pilot

- Personal pilot statistics (flight time, time & money spent, ...)

- Analysis on utilization of the fleet

- Various evaluations around relations: e.g. Ratio between booking vs. flight time per aircraft

- Invoicing statistics and cash-cows of the fleet

- ...

We are still looking for ideas and YOUR requirements for the analytics tool! What questions would you want the statistics & analytics tool to answer? What is interesting you as an administrator or as a pilot?

Contact us via This email address is being protected from spambots. You need JavaScript enabled to view it. and let us know your thoughts & ideas!


Share a flight Module

The idea is simple: after getting the license, most pilots soon struggle to find missions or ideas for the flights they want to make. In clubs or aircraft communities this pilot might not be alone.
Maybe pilots always dreamed to fly to a certain destination, but somehow no one of the famliy wants to join. So why not ask fellow pilots, who might have the same dream?

We are adding some kind of a forum, where pilots can share their flight ideas or missions and look for others. We are basically helping pilots to connect each other!

We are happy to hear your thoughts or requirements! Are you also always looking for another pilot to share a mission with you? Are you happier flying with another pilot? What would you require? Let us know!


Contact us via This email address is being protected from spambots. You need JavaScript enabled to view it. and tell us your thoughts - or fears? ;-)